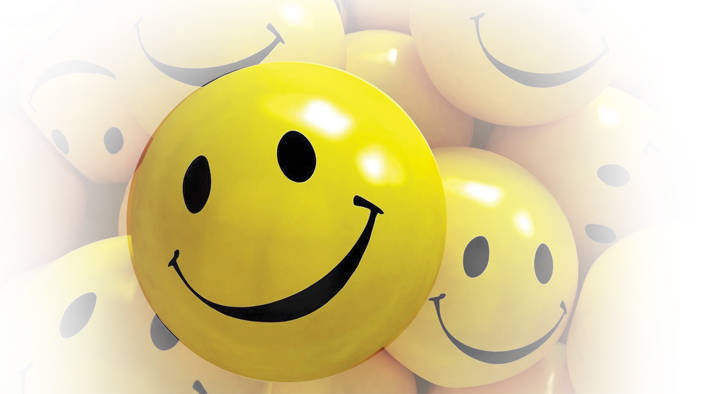 Nishant R, a learned and able CRM PROFESSIONAL tells us about the basic mantra to happiness and confidence.
We welcome Nishant on board as an esteemed writer, and he would be sharing his views on how to be SPIRITUALLY FIT for our valued readers.
A time to be happy is now, the place to be happy is here, and the way to be happy is to make others happy and create a little heaven right here.
Happiness , in its true sense, is achieved when the three legs of human existence - Mind , Body & Soul - dance in unison. It is when the body is free to act according to what the mind has imagined, accompanied by the approval from the soul.
Whenever, any of the three legs tumble, our existence becomes bereft of this true bliss called HAPPINESS. Like energy, happiness too, can neither be created nor be destroyed but can be only discovered within ourselves. It is, at times , allowed to be overshadowed by a few impermanent miseries of life.
I strongly feel our focus should always be on HAPPINESS and we shouldn't give away with to despair. It is also true that HAPPINESS is contagious and we should try to appreciate this unique character of it by spreading it not only among our near and dear ones but also among those having no one in their lives to share this beautiful emotion with.
Even a simple act of sharing some happy moments with others can transform their lives into beautiful sceneries that they have only dreamed of.
So lets take a pledge to delve deeper and deeper into our everyday lives to spread this happiness so that it multiplies and reaches people who genuinely need it.
It's not that when we find time we will find silence,
But when we find silence; we will find time.
Go forward with a heart full of bliss, love & light ...
CONFIDENCE
Confidence comes up from within and is not dependent on any eternal factors. Yet we lose some of it in situations not amicable for us. We feel shattered, lose hope and dont't find solace in anything. Those moments are shattering and can shake our confidence to a deep extent.Many a times we inflict pain and experience lack in ourselves due to some outside factors,which is not the correct thing at all. Yes, its natural to be low, but one shouldn't be affected much, and give himself the reassurance that God has made everyone unique and special. The moment we try to assure ourselves about our ability, strength to withstand adversities, we regain the momentum in our lives. Here, the logic is simple..
Deriving self-confidence is not an over-night phenomenon but a regular act by which you keep on inducing one's thought process with positivity. The resultant action will lead to desirous outcomes. Like any machinery, you need to continuously charge your mind with positivity.
I am a firm believer in the law of the universe. We do what we think. There is a complete integrated supply chain of our thoughts - action - outcomes. When we are faced with Herculean tasks, and if our zeal and attitude is positive, rest assured, the work will get accomplished in the way have been envisioned by us. Outcome are in no less than what we may have thought.
So self-belief is the only foundation stone for taking of your aspirations. There is no foolproof method of attaining self confidence. Everyday positive gestures will ultimately make you a different personality than the rest. A person who is always on high self-confidence does not waste time on thinking about how life should be lived.
Go forward with a heart full of bliss, love & light ...
Stay Blessed