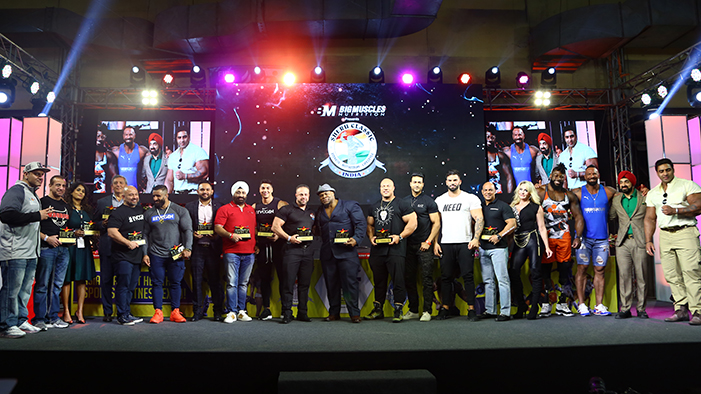 Celebrating seven consecutive years, IHFF continued to exemplify the unrivalled energy of the global fitness and wellness industry. This year's edition boasted the highest attendance and participation ever as a staggering 2,00,000 plus, visitors, from across the country made their way to the venue across three days of the show, proving that the health and fitness industry in India is poised for further growth in the upcoming year.
The event, surpassed expectations as hundreds of leading brands from the health & fitness industry, took to the show floor to showcase latest solutions to fitness enthusiasts from across the country. Top Nutritional & Equipment brands who made their presence felt on the show floor included Fitline, Being Strong, Precor, Viva Fitness, Fitness World, Star Trac, HealthFarm, Avvatar, Fast & Up, GNC, NEED Supps, Procel, Biotech USA, Evogen to name just a few.
"Reputed brands globally define IHFF as a top destination. IHFF leads in establishing new brand visibility and guaranteed exposure. We deliver business at the show year on year," said Manish Gandhi, COO, Asian Business Exhibitions & Conferences and Founder of IHFF expo.
The one of its kind show brought together a line-up of the who's who of the global fitness industry. Legends like Phil Heath (7x Mr. Olympia - Physique), Kai Greene (IFBB PRO - Bodybuilding), Sergi Constance, Hadi Choopan, Ulisses, Edgard John Augustin and Andrei Deiu took time of their busy schedules to attend the India event.
The esteemed guest list included Hany Rambod, Guru Mann (GM nutrition), George Farah, Shannon Dey, Varinder Singh Ghuman, IFBB Pro Marek Oley, John Lucas, Sangram Chougule, Yatinder Singh, IFBB PRO Bhuwan Chauhan and Julia Woodford to name just a few.
IHFF achieved a mean feat by bringing together so many IFBB PROs under the same roof. Also gracing the event were Bollywood superstar Salman Khan & Sohail Khan as part of the Being Strong initiative and Sooraj Pancholi, for Men's Health XP.
The mesmerizing exhibit floor was complemented by a tremendous business environment and well appreciated highlight features, which included the Sheru Classic Male & Female Model Search competition and the Amateur Olympia India.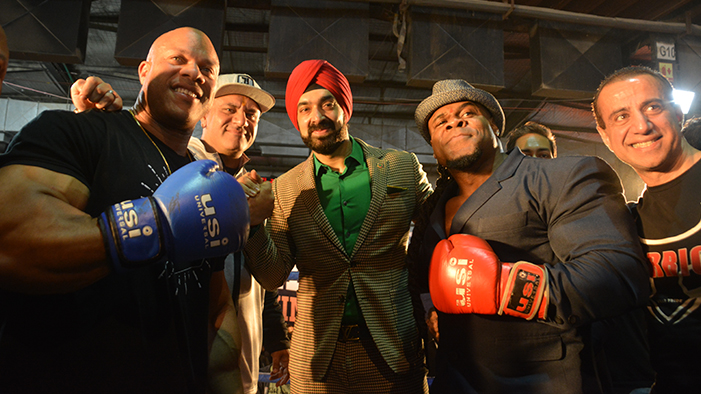 Other interesting features at the show included Arm wrestling, MMA, Boxing, Guest Posing, Pound Fitness. Brand activities, interaction with Celebrity athletes and contest giveaways kept the visitors engaged and entertained throughout.
Over 800 National & International athletes from across 42 plus countries participated in Amateur Olympia, competing for 16 pro cards in six categories. Indians who bagged the prestigious IFBB Pro cards included Rajesh Yadav (Men's Classic Physique), Nishant Bansal, Bharat Raj & Ravneet Singh (Men's Physique) and Jyoti (Women's Physique).
The winners of the Sheru Classic Male & Female Model Search – Saatyam Kaul & Ankita Shetty won cash prizes and fully sponsored trips to Mr.Cosmo & Bomicon in USA. The top 6 also won free enrollment at the GMSA Academy and yearly supplement stock from Big Muscles Nutrition.
International judges of exemplary stature included names like Tamer El Guindy (Head Judge), Michael Buna, Freddy Naidu, Natalie Dawson, Moe Elmoussawi, CEO of Bombshell Fitness - Shannon Dey, Dr.Som Tugnait, Rita Singh, Dr.Deepak Parashar & Ravi Parashar and Arthur Sims II
Manifesting their support as sponsors to IHFF powered by Technogym, were some of the biggest names of the fitness industry – Big Muscles Nutrition (Presenting partner) for Sheru Classic & Amateur Olympia India and ProTan (Tanning Partner).
In its seventh consecutive edition, IHFF continued to revolutionize the fitness scene in India, putting India on the world map and setting a benchmark for the rest of the industry.
Founder, Manish Gandhi and Founder of Sheru Classic, Sheru Aangrish concluded the show by announcing that they would be bringing a Pro Show in India in 2020 and more regionals in the coming time with the motto of making India the fittest country in the world.