POLLUTION - THE LOOMING HEALTH THREAT
---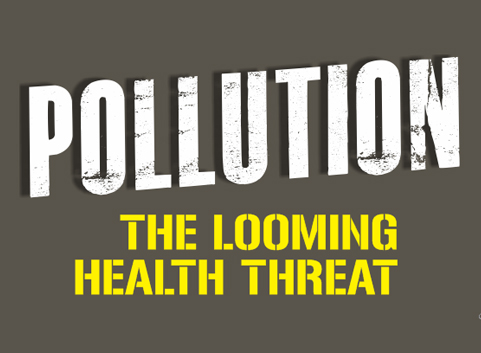 By Aliya Abbas
Winter has been the anxiously awaited season for North Indians compared to other seasons for a variety of reasons. However, the same longing has today lost its charm in the result of the polluted mist or the misty pollution bringing horrific health hazards for the human's life and destroying the entire ecological balance.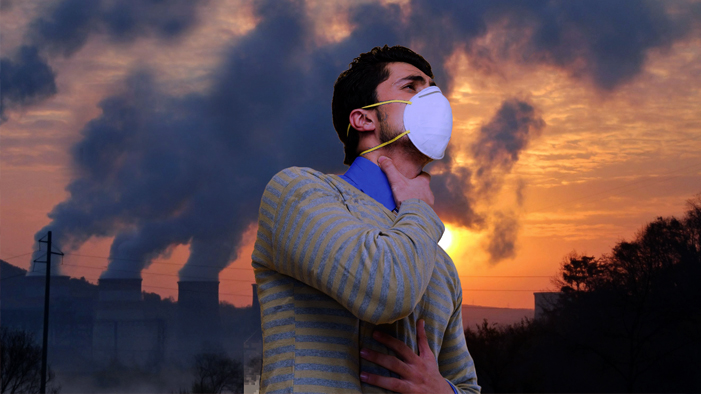 There is water pollution, soil pollution, noise pollution also but air pollution is severely impacting on health and life specifically in metropolitan cities. The capital city of Delhi is now termed as the 'gas chamber.' Air pollution in winter impacts adversely on our health causing stroke, coronary artery disease, lung cancers and chronic acute respiratory diseases.
According to WHO (World Health Organisation) report, 92% of the world's population live in those areas where the air quality is constantly below the prescribed standards. However, around 88% of the premature deaths occur in the low - and middle-income countries, where air pollution has been escalating at an alarming rate.
In winter, the dense cold atmosphere encompasses the thick broad canvas of smoke all over the capital which is the result of a man-made disaster.
In Delhi and adjacent areas, the pollution levels attain dangerous proportions as Diwali approaches every year. In a very larger percentage, the lungs and brain of children are getting irreversibly damaged on yearly basis.
The country has the highest rate of deaths due to chronic respiratory diseases and asthma. Seeing its severity, this has become a national health crises which requires an urgent and utmost action else it would become difficult to survive.
A preliminary report of a study conducted by Indian Institute of Technology Madras (IIT-M) revealed that dust from the neighbouring states and vehicular emission are the main primary causes of Delhi's terrible air. The study on the ambient particulate matter was done during the winter of 2016-17 and 2017-18 in Delhi.
Due to this constant severe level of pollution, the children, elderly, pregnant women and those suffering with other medical complications such as diabetes, kidney disease, heart disease, respiratory problem and hypertension are at the higher risk of being affected.
Each year during October and February, doctors report a three-fold spike in cases related to respiratory disfunction with the onset of winters. This rise in numbers and aggravation of symptoms is because the temperature dip results in denser air and concentrated air levels of pollution in lower atmosphere, which people breathe, said by Dr. Sandeep Nayyar, head, department of respiratory medicine, allergy and sleep disorders,
BL Kapur Super specialty hospital
.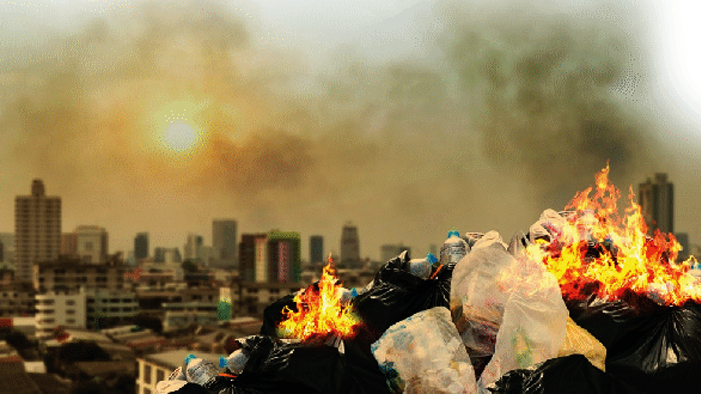 Leading pollutants in the toxic air which affects a human body.
a)
Carbon Monoxide(CO) which impacts with the deficiency of oxygen in blood which leads to cardio-vascular problems.
b)
Sulphur dioxide (SO2) results into respiratory problems, heart and lung disorders and visual impairment.
c)
Nitrogen dioxide affects lung disorders and increase the risk of respiratory infections.
d)
Ozone (O3) brings respiratory problems such as asthma and bronchitis.
e)
Lead severely damage the central nervous system as it get absorbed rapidly into the blood stream, anaemia, toxic for soft tissues and the bones.
f)
Suspended particulate Matter (SPM) directly affects with lung and liver cancer, heart stroke, liver fibrosis (excessive accumulation of scar tissues) and bone issues.
According to a state level disease burden study published recently in Lancet Planet Health, one in eight deaths in the country in 2017 was attributable to air pollution only which made it the leading risk factor for deaths across India. About 12.4 lakh people died due to air pollution in which 6.7 lakh deaths were from outside and remaining 4.8 lakh deaths were due to household air pollution which reveals the fatality of the toxic air.
Looking up to the severity and alarming situation, the authorities concerned initiated few futile efforts but they may have proved insufficient to curb on this menace.
National Green Tribunal had banned all 15 year old vehicles from the capital which did not show any improvisation in the Air Quality Index. Moreover, the situation of air quality has been worsening day by day.
A committee had been organised under Hon'ble Supreme Court to control over the illegal encroachments leading congestion on roads resulting in to huge reason of pollution. Though, still a lot of places can be seen encroached in many areas of Delhi NCRs.
However, one feels lamented to find that the authorities concerned lack vision to identify the real macro and micro causal factors behind pollution. It is evident from the fact that despite so many pollution eradicating governmental and non-governmental authorities including the Green Tribunal, the pollution situation has been worsening day by day.
If we see meticulously, there are certain reasons pertaining to lethal air pollution in capital and adjacent cities which are playing a huge role in deteriorating the air quality and can be improved if rightly action is taken against them.
The macro causal factors include:-
Population - The fast growing population and governments total inaction, sloth and negligence on the most critical situation having no strict and workable policy inside on population control is the primary but unnoticed causal factor behind pollution.
Urbanisation - The unchecked and haphazard urbanisation for which the government has no vision policy or planning for its solution is the second causal factor.
Congestion - Indiscriminate registration of new vehicles, owning of multiple cars by single individual/family creates painful congestion, which is a big factor of pollution besides impacting mobility.
Corruption - This is the leading cause for non-implementation of the laws.
Unsatiated material needs beyond necessities - The unobstructed and unbridled material needs inflated by powerful advertisement lobby creates the artificial demand of products which are not real necessities and the same in turn give birth to a huge number of small and large industrial units even in residential areas, leading to pollution and urban waste.
The Micro causal factors of pollution include :-
Plastic usage - One can find written 'Say No To Plastic Bags' but after that no sincere step has been initiated to ban this hazardous element. Perhaps the plastic lobby is generating more business than spoiling the precious environment.
Stubble burning - Except playing blame game on each other, state governments should have come up together to dig in the waste instead of letting it burn which pollutes the air coming towards Delhi every year in winter.
Fire Crackers - Every year after Diwali, doctors claim a three fold patients coming with respiratory complications in hospitals and clinics which clearly denotes the ill effect of fire cracking. Though seeing its severity for the air the authorities should have banned such factories which produce these dangerous goods.
Parking mafia - There is no organised parking system in any market in Delhi resulting into over-crowded roads due to vehicles parked at roads resulting into more congestion. Mostly these road side illegal parking are being run by 'parking mafias' allowed by their respective municipal corporation and corrupt traffic police management.
In view of the above, it has become imperative to identify and address the aforementioned macro as well as micro causal factors if the government is sincerely determined to eliminate the monster of pollution.