Choosing A Career In The Fitness Industry
---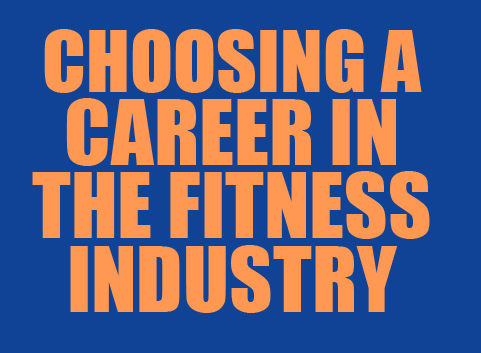 Choosing a career in the Fitness Industry is not an easy task. Apparently, the industry looks glamourous and every occupation associated with it promises excitement and activity.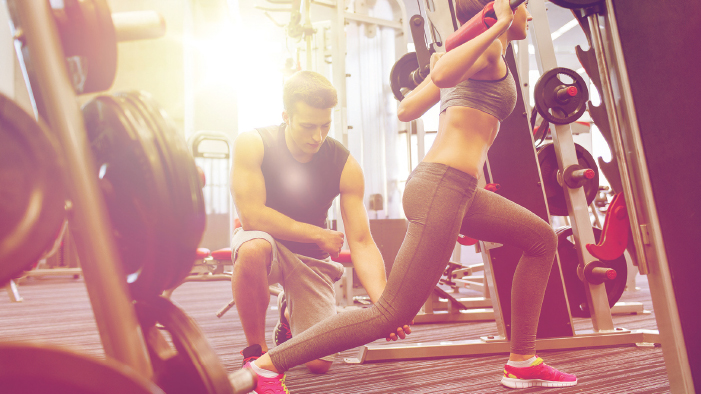 A very strong reason for this is that it involves physical activity, interaction and is generally way far from monotony of a desk job. However, choosing the right occupation in the fitness industry is very important and requires proper research and knowledge.
Generally, people relate only two professions in the industry - NUTRITIONIST and TRAINER.
But that is true only for the layman. The fitness industry today has grown and expanded extensively. This has given rise to many a new professions and today the industry has a huge variety, for an individual to choose from.
The business of FITNESS extends much beyond the gyms and sports nutrition, to equipment sellers, dealers, fitness gear, clothing, fitness writing, fitness education, fitness educators, academies, consultants, blogging and many more.
The whole industry today is growing, and unidiretctional approach is to grow toward success, with more and more people taking an initiative to make it a constructive and organized sector.
The most popular of this industry remains the COACH, or the mentor, as he plays a vital role. More still are the peers, and the dieticians and nutritionists take this space.
But it is important to understand your aptitude, and be wise to know what are the pros and cons of choosing the best occupation for yourself.
The first and foremost is to see your area of interest. Also each profession comes with its own pros and cons. The work atmosphere, the network, and the earning opportunity will vary in each. So before you finalize as to what line to choose for yourself, have a thorough discussion and give it a thought properly.
The industry is dynamic has a lot of potential for growth and opportunities are galore, but everyone who chooses to be a part of the industry or make a career in it, should be clear as to what the future prospects can possibly be.
While a trainer will have a different life and an entirely different set of people that he deals with, a fitness educator will have his own audience. So the target audience, along with earning potential should be clear.
The industry just like any other has fluctuations and sees many phases, also it is influenced by a lot of external factors, such as researches and media. One should be aware of the nuances about this.
To excel in this line, one needs to be extremely hardworking and yes, have the right precision and zest. More often than not, it is the guidance that plays a vital role in this. Yes, the biggest word is always DESTINY, but one can not negate the hardwork that one needs to put in, and that too in the right direction.
Certification, education and a thorough knowledge of your chosen field will take you places. Also, one needs to be very receptive to changes and should be constantly learning and ready to make ammendments as and when required.
This attitude will definitely determine the altitude of success. There are no set patterns in life, and also in anything for that matter,but the best one can do is to be prepared and move ahead in the right direction.
FINERGY SERVE - a unique concept , with a vertical of FITNESS CONSULTANCY will help you in this and give you the right guidance along with a complete map to success.With the best of experts from the industry, FINERGY SERVE is the right place for all your queries related to what line to chose in the fitness industry.
For more information, visit www.finergyserve.com.