How To Grow As A Personal Trainer In India
---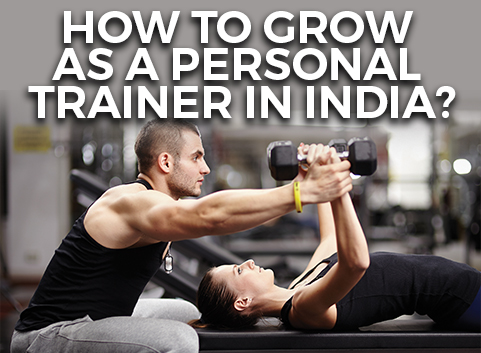 By Vinay Sangwan
Fitness Industry in India has grown manifolds in past few years. With the increasing awareness, lifestyle changes, environmental shift, fitness has become the need of the hour! This has led to newer opportunities for people who plan to make their career in the world of fitness, health and nutrition.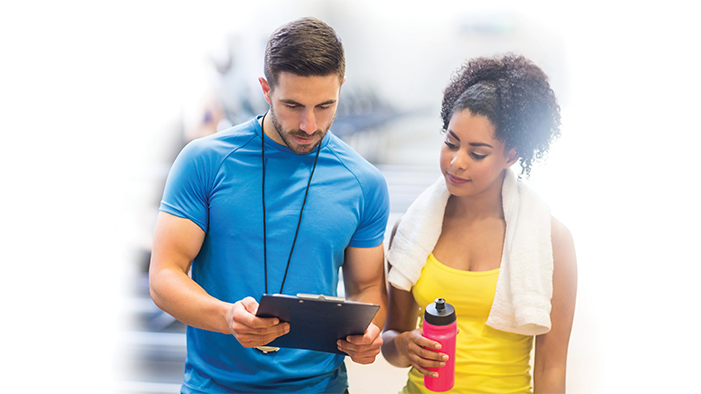 Demand for one such role i.e. role of a personal trainer is gaining popularity like never before! A qualified personal trainer in today's time is making money no less than a person who holds a significant role in a corporate world. The scenario of growth is changing fast for the personal trainers. Gone are the days when people would have thought 100 times to spend on a personal trainer, it used to be considered a luxury then!
If you aspire to be a personal trainer, you already know your start point. Personal training today demands skill sets, knowledge, qualifications, experience, commitment, dedication and responsibility etc. just like any other job. Hence, a trainer must understand his role first, area of expertise he wishes to tap, qualifications that he needs, certifications that he needs to pursue etc.
To become successful, you must be certified and qualified to train, as at many places this has become a mandatory requirement. Whether it's a gym or a client, need for a certification is almost a mandate. The formal courses not only build the foundation, but also helps you in building trust with clients and employers.
You must perform a detailed research on the best courses and institutes available and choose specialization as per your interest. Talking to people from fitness industry will provide you with real time insights in the world of fitness. You not only will be able to learn how the fitness industry works but networking will also help you in finding right jobs and opportunities.
Once qualified, you may adopt any/all kinds of business models such as group training, personal training or a semi-personal training depending on the client requirements. You must understand the dynamics of each of your client, how different each is with respect to his goals, fitness levels, lifestyle, culture etc.
You must make your clients aware about the difference between a personal training and general training, how it can benefit them and help them reach their goals faster. You may also adopt the concept of group training to suit a client's pocket, not only will it add to your income but also help in cost reduction for your client. To keep yourself engaged during non-peak hours, you may also offer discounted rates to your clients. Make sure that you interact with all members in a gym, share your knowledge with them, and guide them to do exercise with the right form; this would help you build rapport with the clients and may even help you convert them to your personal training clients. You may also choose the online platforms to save on time and cost of travel. You must innovate, use different forms of training and equipments to keep the interest of your clients alive, you must motivate your clients to do better every day, and you may post their progress on social media if that boosts their morale. The mantra for continuity is best understanding your clients and working along with them to meet their goals.
You must improvise your knowledge base and add to your credentials on a routine basis to keep up with the changing trends. You must brand yourself well; social media in today's time plays a very important role in building a strong network. You may attend fitness expo, conferences; conventions etc. for visibility and easy connect with the fitness world. The fitness industry is growing fast and so should you!