Sheru Classic July 2020 Postponed
---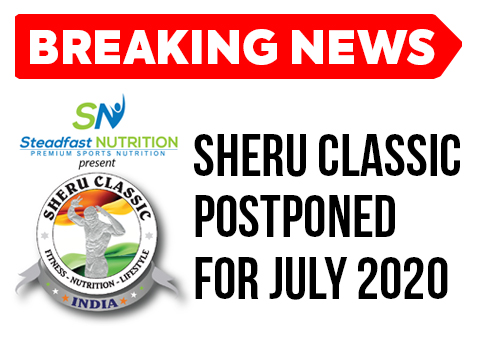 The much awaited July event of Sheru Classic has been postponed.
Amidst the current situation of Covid -19, where we are facing the pandemic and there is much uncertainty, the decision has come from the organisers.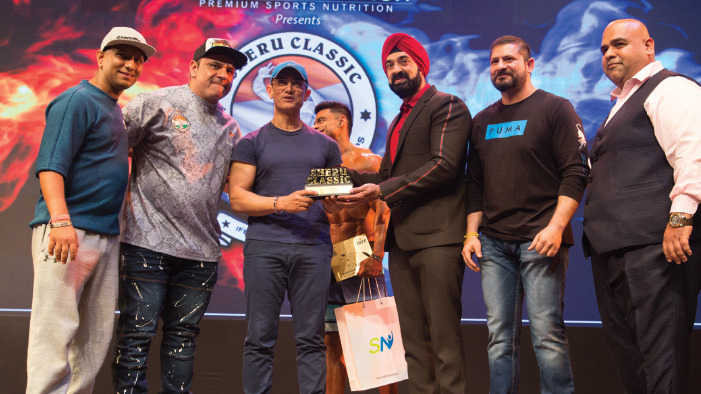 Sheru Classic is the best championship for athletes where the competition has been risen to an unprecedented level, and athletes prepare for it for months.
Understanding the present situation where the country is in a lockdown and the gyms are also closed, the decision has come through.
Stage prep and Body conditioning is extremely important for participation and with the gyms not being open for a considerable time, it was a wise decision that has been taken.
The complete economy is impacted and especially the Fitness Industry is going through a tough phase where the athletes and gym owners are facing jeopardy. With social distancing being the new norm, organisation of a championship shall also be tough till the time an SOP or new rules are given.
Expressing their concern over the "safety first " of the athlete and everyone who is involved as a prime reason, the championship that is much awaited and saught after, has been postponed.
The current situation has put everyone in a position of uncertainty, which is further heightened by the lack of economic growth and opportunities of every kind. With the closure of gyms, thousands of trainers and staff have been affected and the situation is grim as they don't have any other source of income. Many a famous gym chains have announced their closure and many have also cut down on the staff. How so ever unpleasant it may sound, but it is true .
The industry is suffering and now many associations are being formed to put across the issues of the industry to the government.
Hopefully we should see some constructive news !
FitnessGuru Magazines conducted Instagram Live Sessions with the stalwarts of the industry on "SUSTAINABLE SOLUTIONS FOR FITNESS INDUSTRY post COVID-19", wherein the industry leaders were positive and could see a lot of growth for this sector in the coming times.
We all have one thing to hold on to : hope !