Shri Balaji Overseas Largest Importers of Sports Nutrition
---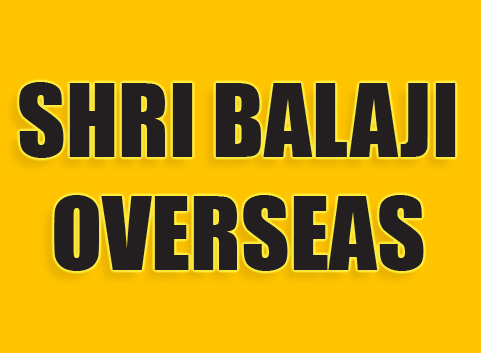 By Jinnie Gogia Chugh
SHRI BALAJI OVERSEAS has been the largest importers of sports nutrition in the country since 2002, UNIVERSAL, MUSCLEPHARM, OPTIMUM NUTRITION, BSN, DYMATIZE and a whole lot of other brands have been on their kitty since long.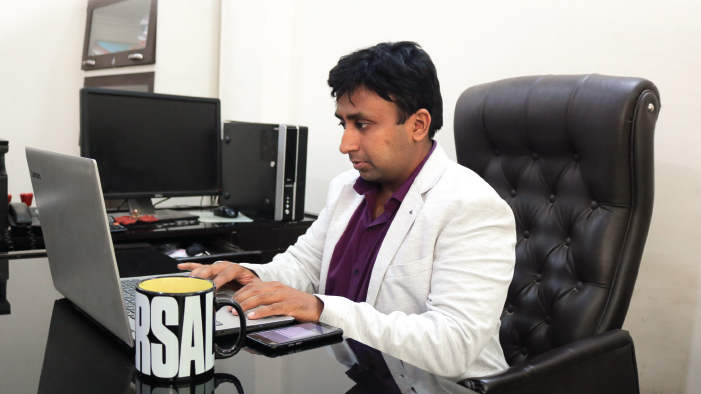 In our series of interviews with the to 10 Business tycoons of fitness Industry. We meet Mr. Nitin Agarwal.
They have the widest array of many a products and are the importers of many brands, and also exclusively have brought a few products in the country. With a direct selling to the largest number of distributors, Sri Balaji has also been instrumental in organizing seminars for spreading education on supplements. A trusted and renowned name in the industry, it's a dedication and commitment to this work that has brought them so far.
We meet Mr Nitin Agarwal of Sri Balaji Overseas, who's humility and simplicity is striking , and comes across as such pleasantries, despite his business acumen and strength.
This is the 2nd interview in the series of interviews of the 10 Business tycoons in the Fitness Industry,In conversation with Jinnie Gogia Chugh.
SRI BALAJI has been in the business of sports nutrition since 2002. What makes you a trusted name today ?
Thankyou so much for the appreciation. Yes,we have been in this business for a good many years, and have a strong team, and a strategy that delivers the best to all our associates. We value all our clients, and whosoever deals with us, is more of a family than merely a client.Moreover, we ensure originality and are cautious of what we bring to them. We maintain a complete transparency in our dealings, and this is the reason our buyers repose our trust in us.
When it comes to sports nutrition, there has been so much of an issue related to ORIGINALITY of products. How do you deal with it and is that challenging ?
Yes, recently the issue of ORIGINALITY has really become important. Due to the popularity and disparity between demand and supply, there has been a huge uproar and a lot of duplicacy. This is sad, as it is a food supplement, and it can have a irreparable and damaging effect on the health and threat to life of the consumer. We are extremely careful of this and have a hologram on the products that are shipped through us. We are also very particular of the shelf life of the products, and never let anyone temper with it.
What products in the range of sports nutrition are most popular ?
The recent years have seen a steep rise in the demand and popularity of sports nutrition. The most popular is the WHEY PROTEIN. The demand for whey protein is increasing with each day, and many brands have it as their largest selling product.
Do you see any change in the recent years in the demands of sports nutrition ?
Yes, most definitely.The popularity of bodybuilding as a sport in india, and the awareness about sports nutrition has led to this change. The ratio of the users of sports nutrition has increased phenomenally. More and more people are going to the gym now, and also taking up other forms of fitness.All such from the fraternity- players, athletes, wrestlers , marathon runners, all use sports nutrition now.
Has relationship building and maintaining transparency with your clients helped you ?
In every business, the ethics and transparency hold a lot of importance. Infact they are the pillars. Also, we deliver what we promise and put in a lot of efforts for adhering to our deadlines. Our strong Our system of distribution is very strong, carefully panned and executed .Also there is monitoring at every step, so that the entire process runs smoothly. We have a strong network and believe in building a very healthy relationship with all our dealers and distributors, and maintaining transparency has helped us for sure.
Sri Balaji has also focused on taking initiatives for Education on sports nutrition ? Your Comments.
Spreading education and awareness , and sharing product knowledge is an extremely importanty aspect of Fitness Industry. We have been consistently organizing seminars with our lead experts, who are world renowned. We shall be increasing the frequency for such activities in the near future.
Anything specifically that you cater to the Indian market ?
In india the largest demand is for the products of UNIVERSAL, and yes, as I mentioned earlier, the demand of WHEY PROTEIN and AMINOS is consistently increasing.
There has been a huge market for sports nutrition products in India, and at the same time huge market penetration too. How have you reached the two and three tier cities ?
The market is big in India, and is expanding by the day. We have a meticulous marketing strategy, that helps us reach the tier 2, and tier 3 cities. But yes, word of mouth publicity helps in a major way, which brings many new buyers and dealers from pan India to us. Our hardwork has yielded a fruitful result, and this has eased the penetration in the market too.
Please give a message for FitnessGuru Magazine.
My appreciations for the good work, and providing substantial and reliable information and awareness to the Fitness Industry.
Thankyou for the interview.
Nitin Aggarwal