Judging At IHFF Amateur Olympia
---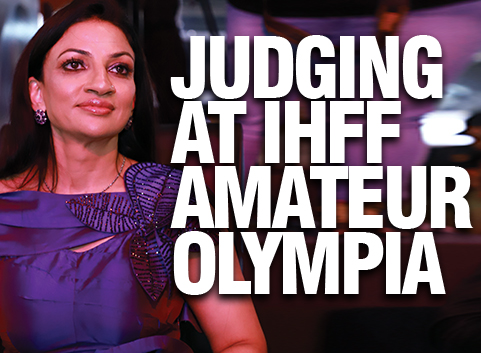 By Rita Singh
As the curtains came down on IHFF Sheru Classic expo and the Amateur Olympia 2019, a massive crowd of fitness and bodybuilding fans swarmed back home with reminiscences of bodybuilding stars and glorious moments from the spectacular event.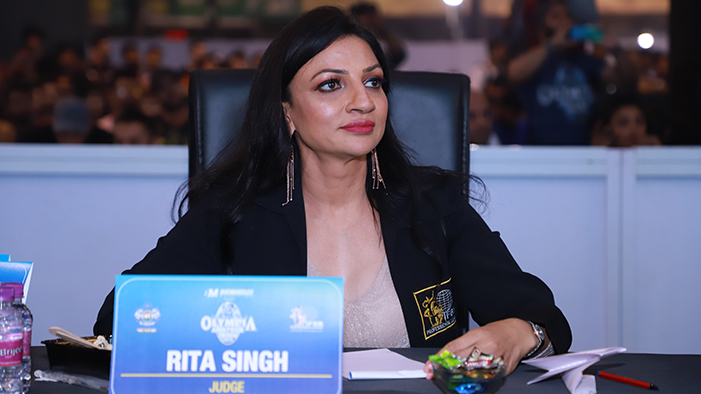 Having been associated with Sheru Classic since over a decade and as the first woman IFBB Pro League International Judge, I couldn't have been more proud.
The expo has grown exponentially to heights that one couldn't have fathomed in the wildest of their imagination just a few years ago.
The growth of the fitness industry which is so much needed in today's world were people have almost been pushed into a sedentary lifestyle has given birth to new sectors like fitness education, rehabilitation therapy, need for sportswear, gym accessories, stage tanning and make up, fitness photography, competition trunks and suits, related digital work, health and nutrition, diet and supplements, counselling and products, need for high-tech fitness equipment and so on.
To enhance one's fitness is in fact, so much the need of the hour that even sportsperson from every field need to improve their fitness to improve efficiency. To take fitness to a competitive level is probably the toughest sport in itself.
To transform the body into a work of art is probably the most advanced science. We saw that superlative level in the Amateur Olympia as well as the Sheru Classic model hunt division. The Amateur Olympia had competitors from across the world.
As a judge, I felt honoured as the athletes came forward to present the amalgamation of science, art and physical strength and mental resilience. That all these eventually manifest into every aspect of their lives of these beautiful souls, I sat by there, judging them as human bodies and not with respect to any nationality. It was only when the national anthem of the country was played, from where the athlete belonged, that we could relate that he or she belonged to that particular country. Otherwise, all I could remember was the trunk number.
Since I have been a competitor myself I know what it takes even to form a body that is worthy of going on such a prestigious stage. And that every competitor has had a glorious story behind that body that has been chiselled for that stage.
While they bowed before the judges and audience, my heart too bowed down before every athlete and I sat there, in awe and admiration.
It was not easy, as most of them were near perfection, and as I wrote down my decision to be submitted further, I knew it was my responsibility to make the best possible decision. The panel of extremely experienced judges with the highest credibility gave me tremendous confidence, faith and gratitude.
I also got the opportunity to judge the Sheru Classic Model Hunt, alongside Bombshell Fitness CEO Shannon Dey and Dr. Som Tugnait. The standard of the athlete coming to compete has improved phenomenally.
Just a few years ago, we didn't have even a single female competitor. This time it was so heartening to see many of them walking in all their majesty, oozing confidence and looking gorgeous. One particular story that touched me most was of a young boy who became a father at the age of eighteen. Being a fitness freak, he wanted his daughter to become a fitness queen too. Teaching her the ways of healthy lifestyle and helping her to form healthy habits at a very young age, he helped his daughter who is now studying to become a Chartered Accountant like himself to compete in Sheru Classic.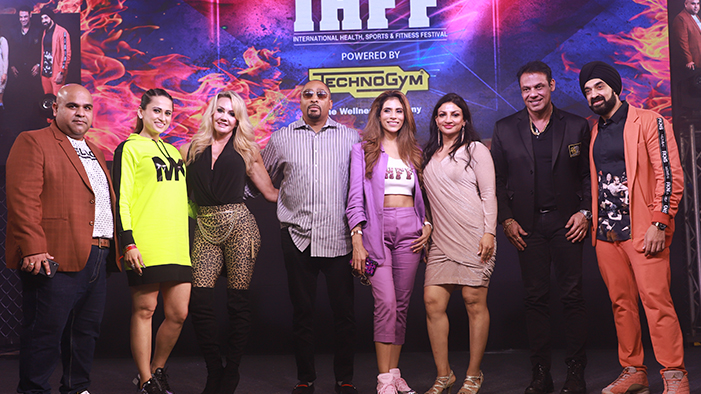 She looked absolutely gorgeous. In a country where we need to run campaigns to save the girl child, I was overwhelmed to see a doting father, teaching his fairy angel to go on stage and become a champion. Salutations to the father and daughter. What an example!!
It has been my endeavour to remain associated with fitness and bodybuilding even after retiring from my competitive career. I am overjoyed at the tremendous growth and success of this event, as a large number of people get an opportunity to become an active part of this industry.
To share my experience with Fitness Guru is an invaluable opportunity. I also had the honour to present before the large international audience, a glimpse of our rich Indian heritage. Performing Bharatnatyam at Sahara Star on Shiva Mantra and our much loved National Song Vande Mataram was unforgettable.
When the likes of Sergi Constance and Shannon Dey told me that they were awestruck by the richness of Indian culture, the royalty and beauty of which is unmatchable, I had enhanced my treasure of beautiful life moments.
IHFF Sheru Classic clubbed with the Amateur Olympia, was a landmark event, full of new opportunities, celebrations, hope and motivation. Being a woman who has been passionately involved with bodybuilding and fitness, it is so special for me and fills me with zest and enthusiasm to go on endlessly. I look forward to the immense growth of the fitness Industry and that we have and need the eminent fitness revolution, erupting, creating awareness, as well as wisdom and glory for everyone to live happier and a healthier life.