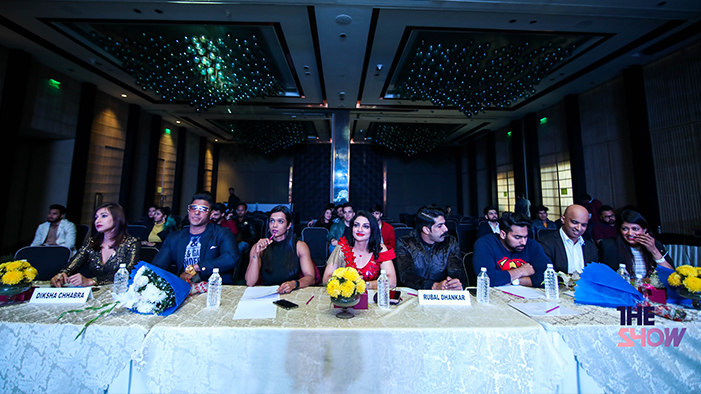 In a passionate and heated speech by Farhan Khan he unveiled that his main motive is to bring a change in the mindset of the fitness industry. Stressing on the urgency of creating a unique platform where athletes can explore themselves, he added that he has observed a lack of a merger between fashion and fitness. According to him, the need of the hour in India is to amalgamate Fitness with Fashion and therefore he focused the show on this idea. The whole new category called *Transformation category* was also introduced for the first time in India as an appreciation of the hard work put in by every participant who has gone through a wonderful transformation for the same.
On the same day Aesthetic bodies also held a Fashion show. The runway show featured and showcased its upcoming designer wear and new collections. Many Fitness and Fashion influencers graced the stage by walking the ramp.
This event was attended by many renowned names in the industry like ....
Wasim Khan, Junaid Kaliwala, Rubal Dhankar, Diksha Chhabra, Rita Singh, Deepika Chowdhury, Ranjeet Singh, Sammrat Chaudhary, Rohit Rajput, Mahey Alam, Vaishnavi Boora, Hritu zee and Heena Khan
Heartiest congratulations to all the participants and winners of The Show for becoming a part of India's first spectacular show in fitness and fashion.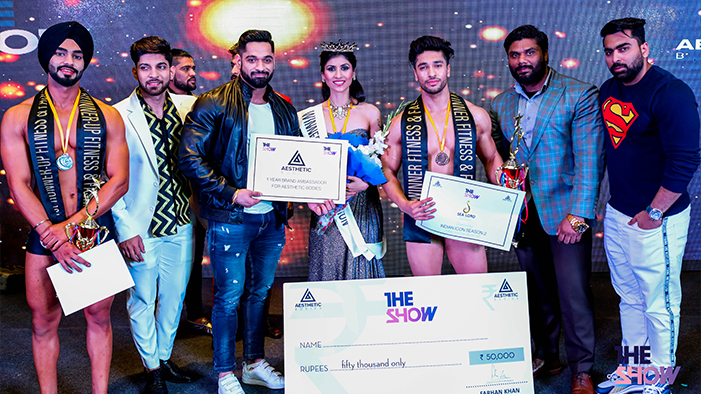 Title goes to the following -
FITNESS N FASHION CATEGORY
1)
Winner Male - Uresh Rahman
2)
Winner Female - Abhimanika tavi
3)
First runner up Male - Ravinder pal singh
4)
First runner up Female - Anjum Shaikh
5)
2nd Runner up Male - Rohit Aggarwal
6)
2nd Runner up Female - Harmandeep Kaur
7)
Best styling- Vaid Pal
8)
Best personality- Shahbaaz
TRANSFORMATION CATEGORY
1)
Winner - Gaurav Chawla
2)
First Runner up - Sonal Puri