IHFF February 23 – 24, 2019, BIEC, Bengaluru
---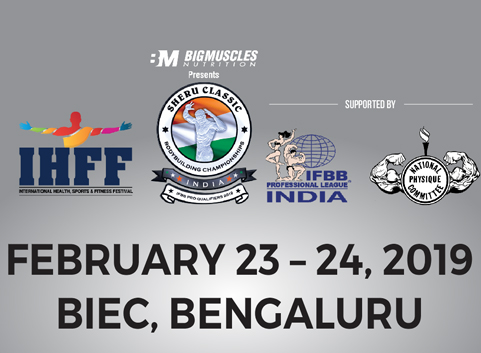 International Health, Sports & Fitness Festival – IHFF entered a new territory and made a mark in the South by organizing - Big Muscles Nutrition presents Sheru Classic last weekend. The B2B & B2C Expo – IHFF organised by Asian Business Exhibitions & Conferences, is a known name in the industry with successful editions in Delhi & Mumbai in the past.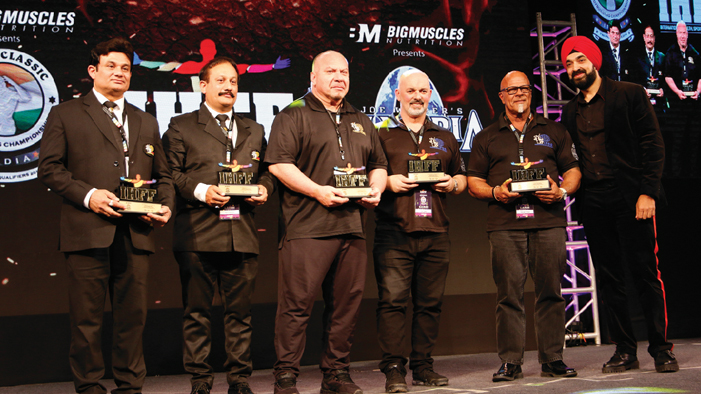 This year, it made additions by expanding in various other cities of the country. 2019 has already seen one regional show in Goa in the month of January and the recent Expo + Pro League Qualifier show in Bengaluru.
The expo was organised with an aim to reach out to the right audience in that part of the country and to explore the opportunities it has to offer in terms of discovering and expanding the fitness scenario. The main motto of the show was to bring the best of the world opportunity to the athletes in Bengaluru and surrounding states by giving them easy access at their ease. With the response and interest from the people of Bengaluru, this city has ensured that IHFF & Sheru Classic would be back each year and in a bigger way.
Amongst the key participating brands were, The presenting partner – Big Muscle Nutrition, Fitline, KFS, Afton, Avvatar, Quista Pro, Fast & Up, Spartan Nutrition, Gymline, GM Nutrition, Inbody, Megaware, Alpino, Fit Food and so on.
The expo had 250+ remarkable athletes from India & abroad to compete for the Pro Card. A mix of national & International Jury was present to conduct the proceedings of the competition, led by IFBB Pro League Head Judge – Mazen Ali.
Also present to share their expertise and knowledge, were the country's favorite – Nutritionist & Motivational speaker – Guru Mann, Mr.Universe –Sangram Chougule, Indian pro bodybuilder & fitness icon Yatinder Singh, IFBB Pros – Junaid Kaliwala, Deepika Choudhury & Rita Singh. The VIP guest for the show was none other than Mr.Olympia 2018 (Men's Physique) – Brandon Hendrickson. The guests showcased their talents on the stage by putting together, entertaining Guest posing routines to the attendees delight.
Shivfit Battle of the Fittest by Shivoham, MMA (AIMMAF) & Arm Wresting (IF), Mallakhamb Act were the other highlights of the show.
The next IFBB Pro League show at IHFF, Big Muscles Nutrition presents Sheru Classic is due in July (Delhi) and Big Muscles Nutrition Presents Amateur Olympia India in November (Mumbai).
Hold your dates – Delhi – July 5th to 7th | Mumbai – November 15th to 17th
Ihff.asia | www.Sheruclassic.com