Black Qunioa & Broccoli Patties
---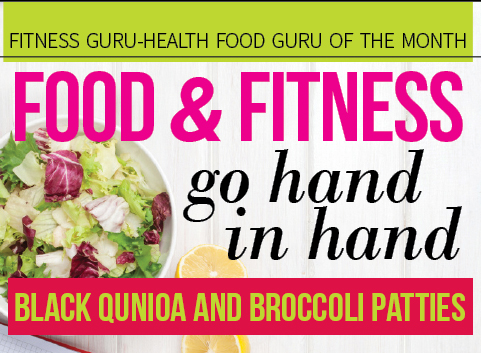 By Chef Devraj Bhatt
Started his culinary journey in Oberoi Maidens new Delhi with Chef Anshuman Bali, Chef Devraj has worked with various brands like, the Claridges Hotel, The Leela Palace New Delhi, JW Marriott Chandigarh, JP Green, JP Vasant Continental. He started the Sevilla, a fine dining restaurant in Hotel Claridges, and served Mediterranean cuisine.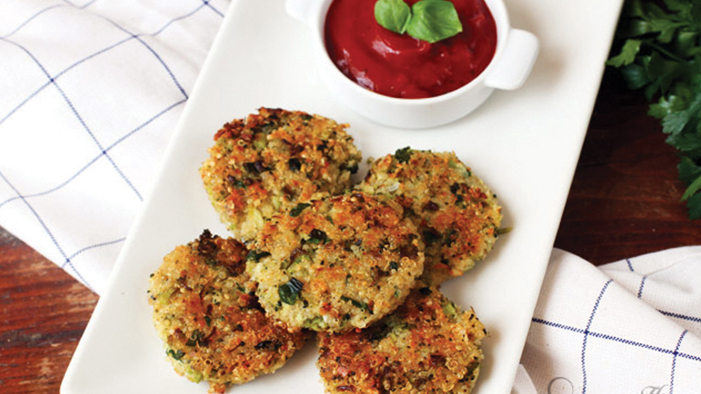 Learning from different parts of the world, and maintaining a high standard and quality is his forte. Currently heading culinary team of Sevilla Restaurant at The Claridges.
BLACK QUNIOA AND BROCCOLI PATTIES
Why we should eat…….
It called super grain also, quinoa is one of the most protein-rich food, contains almost twice as much fiber as most other grains. Broccoli is also a good source of fiber and protein, contains iron, vitamins, potassium and calcium.
Calories chart
2
Nos
Spring onion(chopped)
3
Nos
Garlic cloves(mince)
1
Nos
Broccoli head(medium size)
2
Tbsp
Parmesan cheese(grated)
1
Nos
Organic chicken eggs
5
Nos
Fresh basil leaves(chopped)
1
Tsp
Fresh parsley(chopped)
Place the quinoa in a mesh strainer an rinse well under cold water.
Cook the quinoa in 2 cups of boiling water for about 15 minutes on low heat, until the water is absorbed. Remove from heat and let it cool slightly
Steam the broccoli until tender, then chop finely.
In a seprate bowl combine quinoa with the rest of ingredients, broccoli, spring onions, garlic, cheese, eggs, breadcrumbs, salt, pepper and basil.
Form the quinoa mixture into patties, and place on a plate.
Heat the oil in a non-stick frying pan over medium-low heat. Add the patties onto the frying pan and cook until well browned, about 5 minutes per side. Transfer to the prepared paper towel plate to remove any excess grease.