Quinoa Salad With Spinach
---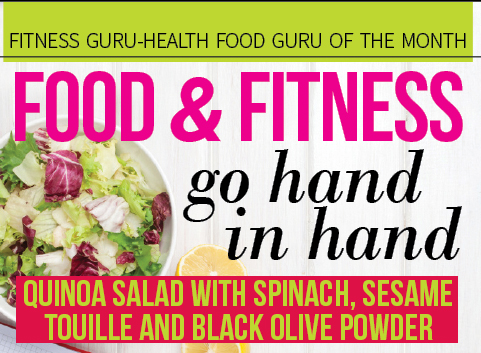 By Chef Nishant Choubey
Consulting chef for Michelin plated indus Bangkok , corporate chef with Seinan group (Tokyo) , having work experience of more than 15 years!! Chef of the year 2017 !! Gold medalist at Aahar , one of the chefs choosen to attend worlds gourmet summit in Singapore.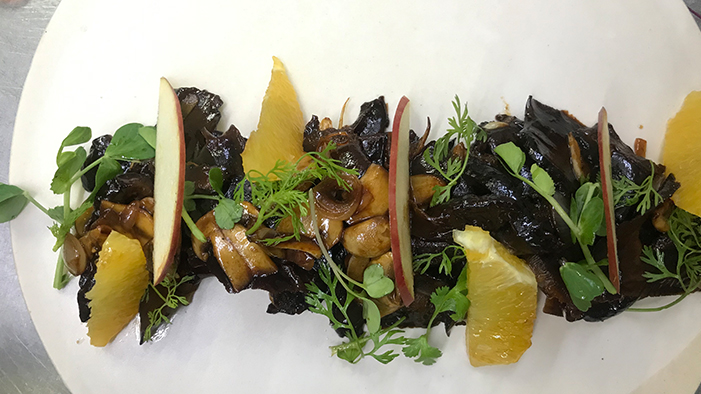 Choosen to represent india in United States to undergo training at John folse culinary institute, presently doing a TV show with Tata sky in association with FAMHEALTH, Posted successful pop ups in Spain, South Africa , Kenya , Argentina and Montenegro!!
QUINOA SALAD WITH SPINACH, SESAME TOUILLE AND BLACK OLIVE POWDER
Ingredients
Method
Wash the quinoa grains in cold water.
Boil it n water by absorption method. It helps retain the nutrients in quinoa.
Once boiled cool it down.
Chop the peppers, waterchestnut, blanch spinach, blanch morning glory and kale.
Make a touille by cooking Jaggery with white sesame seed in a non stick pan.
Chop the olive and dry it in moderate heat and then powder it .
Make a dressing with olive oil , lemon , black pepper and fresh basil .
Dress the quinoa and add the vegetables
Serve it with caperberrry , black olive powder
A seasonal citrus fruit in the recipe will also act wonders.