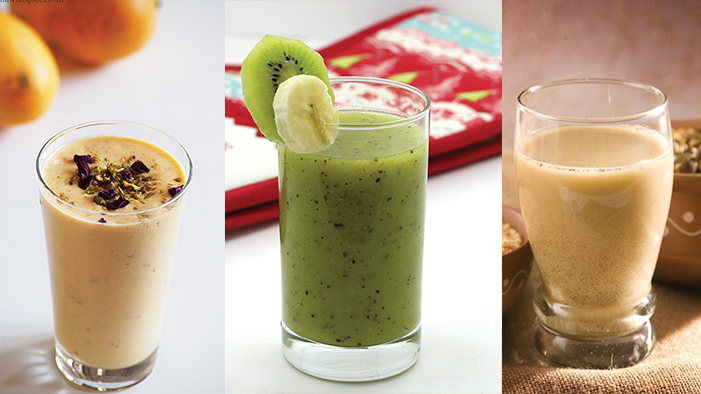 Her focus is on a plant-based diet with room for fish and other animal proteins in moderation. Practicing moderation according to her is 'the' mantra to live by.
A health columnist with the country's premier media groups and has been writing on nutrition for nearly two decades.
She is also the author of two best sellers: Don't Diet! 50.
Habits of Thin People and Ultimate Grandmother Hacks and her third Fix It With Food is due out in April '20.
Kiwi smoothie
Put 1 cup diced kiwifruit, 3 tablespoons cooked oats, 1 small banana chopped, 6 ice cubes, and 200 ml milk whiz until smooth and creamy (approximately thirty seconds). Pour into glasses, add honey to taste and a dash of cinnamon and enjoy.
From Don't Diet! 50 habits of thin people.
Sattu sherbat
Take a mocktail shaker, add 60 gm sattu, coconut water (from 1 daab), 1 lemon's juice, few coriander leaves, a pinch of cumin seeds and ice cubes. Shake well, chill and sip.
From Ultimate Grandmother Hacks.
Banana Gulkand Milkshake
In a blender, place the 1 banana, 1 tbsp gulkand, 1 tsp sugar and 2 cups milk and blend to a smooth puree. Top with ice cubes and serve cold.
From Ultimate Grandmother Hacks.