FSSA MS FITNESS INDIA 2019
---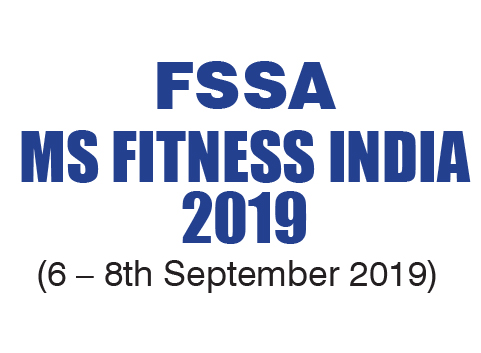 A healthy and fit body with a sharp mind accompanied by poise is what would ideally qualify as an ideal beauty.This philosophy encapsulates the very essence of FSSA Ms Fitness India, an amateur level competition aimed at greater fitness for women in India.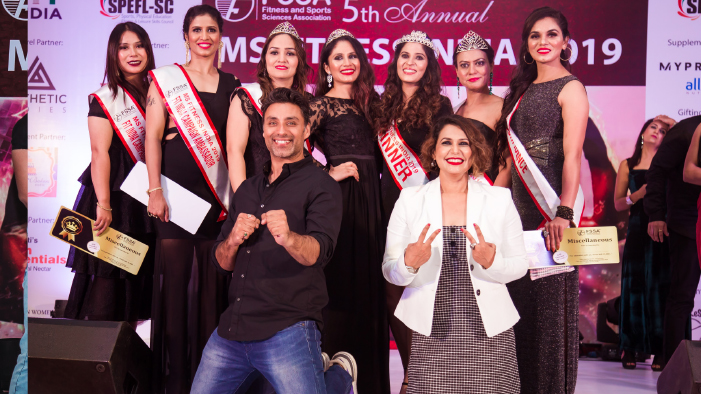 Organized by Fitness and Sports Sciences Association and supported by SPEFL – SC (Sports, physical Education, fitness and leisure - Sector Skills Council), under the Fit India Campaign, FSSA Ms Fitness India is a two day event which takes place every year in Gurgaon in the 1st week of September.
This year it was a perfect blend of fitness in its true sense, and glamour where more than 50 girls applied for, from all over India and 18 finalists fought it out over several rounds such as Bench Press, Deadlift, Elbow plank, Sit ups, Push ups, flexibility& Stage Presence.
At the end of a gruelling two-day event, Indore Girl Mukta Singh emerged as the winner with Minakshi Chaturvedi from Gurgaon as the first runner-up and Ankur Chopra from Gurgaon and Shikha Chakraborty from Mumbai shared the place for the second runner-up.
The Grande finale was judged by eminent personalities from the fitness & wellness industry :
•
Ms Parineeta Sethi – CEO, Global Spa, GlobalSpa is the wellness aficionados' go-to magazine and digital platform for all things wellness- Spa, Beauty, Fitness and Nutrition.
•
Dr. Kenjom Ngomdir - Chief Medical Offer, Sports Team, CRPF
•
Dr. Aditi Bhatnagar - is a holistic healer who has pioneered the art of healing many chronic diseases by combining Homoeopathy, lifestyle, meditation and natural solutions.
•
Mr. Mukesh Gogia: Owner of Anytime Fitness Gym in West & Delhi and owner of All time nutrition, importer & distributor of premium supplement My Protein
•
Ms Madhuri Parti: Awarded visionary and educationist currently spearheading Lakshmipat Singhania education foundation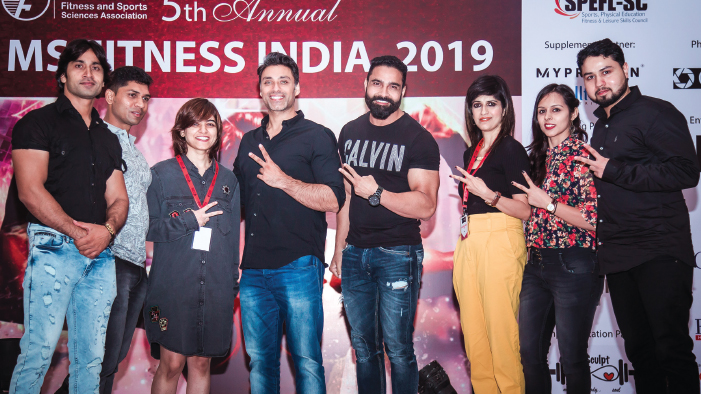 The grand finale evening was a huge success, thanks to the gracious host and emcee Ms Shweta Rai, of ReSculpt, the official implementation partner of the event curating, implementing, managing & anchoring the event.
Z Stars team of Vibha, Khushboo & Naina kicked off the grand finale, who enthralled the audiences with their superlative dance based fitness program on a medley and Bahaav – Their team of Vidhi Dawar, Anil Yadav & Hitesh Garg made the audience groove to their melodious renditions
The 18 finalists looked stunning, thanks to the official hair & make up partner Make by Cherry, Cherry Peswan .
The official grooming partner, Ms Shivali Biswal was responsible for all the contestants looking elegant, poised and graceful. She also took a detailed workshop on grooming tips for the finalists along with giving them a crash course on how to walk the ramp.
While nutrition needs of the contestants were taken care by Chtra Sharma from Chef's Kitchen & Sonica Singh from Healthy bakers, all the participants, jury and winners received beautiful gifts from the many gifting partners.
The event was immortalised by very talented GaganBrar, the official photography partner.
The contestants thanked Mr. Dua for giving them a never seen before platform and an experience of a lifetime and memories that may never fade away.
M. Dua stated "It is an overwhelming feeling to see a dream being executed, a dream which has now become larger than life". Several hundred girls are pinning their hope on this coveted title to come out of their shell(s) and prove it to themselves what they are made of.The enquiries have not stopped for 2020 and we are confident that Ms Fitness India will continue to grow beyond leaps and bounds. The confidence and gratitude the contestants displayed in being a part of the event has only made me more confident about hosting this unique platform next year too for the budding enthusiastic fitness women".
FSSA Ms Fitness India is an amateur level contest and annual property conceived and conceptualized by India's leading fitness educator and CEO of FSSA, that annually selects naturally born Indian women to compete against each other in various components of fitness including but not restricted to muscular strength and endurance, core strength and flexibility along with a glamour round which includes body proportion, stage presence and personality.
The idea is to promote women to come out of their shell(s) regardless of their socio economic backgrounds and/or their marital status or sexual preferences.
The team is thrilled & excited to showcase its 6th Edition which has already been announced from 4 – 6th September 2020.